I joined because of the skill level of the trainers and the community. I love all the people here, both trainers and members. I love that I feel motivated the second I walk through the door. I've learned that I'm so much stronger than I ever thought I could be, mentally and physically. We have the best trainers who are consistent, work together, describe each movement in detail and watch members to make sure we're doing them correctly and not hurting ourselves. There are many CrossFit gyms to choose from, but none like ours.
It had been a while since I worked out, and I wanted something that changed daily and challenged me to put in 100 percent all the time. I enjoy the camaraderie and culture the most. The coaches will help you achieve your fitness goals and have fun along the way, but that is not the only reason I chose the gym. Armor has a good reputation within the community and has ties to other local businesses and charities. I've learned that it takes much more than showing up to a gym to accomplish my goals. It's about a lifestyle and discipline. The atmosphere is not as intimidating as you may think. People rally around you to finish a tough workout and they will help you dig deep to finish the workout.
The camaraderie in the gym is great, and everyone supports each other. I found that I truly can continue to get better, stronger, and healthier. Don't wait or doubt yourself. You can do this and we are all here to help cheer you on.
I've learned that my body can handle way more than I thought. Life is too short not to be the best version of yourself!
I came into Armor Athletics because I was excited to participate in On-Ramp. I joined as a member because I had such a great experience, and the gym had a great vibe. I feel great physically and I have a positive experience every time I come to Armor. I've learned that everything is easier when I quit overthinking. For me, learning not to psych myself out was one of the biggest hurdles to coming regularly in the beginning. Come check out Armor! If you put in the work, you will get stronger and see results. I don't think that you can find a better set of coaches and teammates anywhere in Tacoma.
I joined because I felt welcome. I learned that the coaches were willing to tailor the workouts to get me up to speed. The community here is awesome. Every member feels at home, and there is a great sense of accomplishment every time you go. I learned that I enjoy a class setting because we are all working hard to accomplish our goals together. You will enjoy yourself! And every day you are there, you will leave feeling great.
I joined because I wanted a gym where I knew I could ask questions and get knowledgeable answers. I could lift weights anywhere but I felt that I would be able to improve here. It's very friendly at Armor. I am not the most socially outgoing person and the culture is one where saying hello and talking to others is not just allowed but encouraged. It is not uncommon to hear members cheering each other on to complete the workout or asking each other to make sure they are squatting low enough. Beyond that, I'm learning to look at the whole picture, not just lifting and working out, but stretching, nutrition, and warm-up. It's hard work but also really fun. It's a lot harder to slack off in a group and more enjoyable when you're working out with people you like.
I joined because I was looking for something that would compliment my current training. I needed to build better endurance and overall conditioning. I enjoy the team atmosphere. Everyone celebrates individual successes and encourages the biggest and smallest of PRs. I appreciate the diversity of the members and how the coaches and members meet everyone at their individual fitness levels. I've learned that age is just a number, and all gains, big and small, are gains that need to be celebrated. Come in and check out the facility, talk to the coaches, and meet the members. CrossFit is not only for those who are already fit and healthy, and Armor's amazing coaches are committed to providing a safe, secure and inspirational atmosphere. Half the battle is showing up; the other half is committing to give your personal best the minute you walk in the door…
I joined because I wanted to be held accountable for my workouts. I realized that I need to keep in shape in order to live a longer, more fulfilling life. I really enjoy the community here! Everyone is so supportive and encouraging. I've made many friends since I've been here and learned that my mind will try to stop before my body will. I can finish anything that I start. Do it. You won't regret it!
Armor Athletics has always had an atmosphere that allows you to push yourself a little outside your comfort level, and that's where meaningful change happens. The feeling of community support has helped me push myself to work harder. The atmosphere here is very positive and uplifting. If you set goals, consistently work hard, and show up, there is no reason you can't achieve your goals. Commit! Do yourself a favor and start training! Regardless of where you are at physically. Make the time to get into the gym, and honestly give it all you can. The programming works if you are willing to do your part.
I wanted to get in better shape and did a lot of research on the best way to do that, CrossFit was a common response, and Armor Athletics is the best CrossFit gym in the area because of the knowledge of the coaches. I really enjoy the authenticity of the coaching staff and the other members. People push each other and themselves every single day.I've learned that I'm not too old to work hard? Weird enough, I'm stronger now than I ever was playing sports and lifting on my own.Try it! I had a lot of negative ideas about CrossFit and potential injuries, but I figured trying it was the best way to get real information. I truly enjoy it every day.
I had researched several boxes and found Armor Athletics to have the best reputation. During On-Ramp, I was impressed with the knowledgeable coaches and friendly members. Zach and the coaching staff really work with you to help you achieve your goals. I've learned how to push past my self imposed limitations. No matter what your fitness goals, Armor Athletics will help you get there. Don't hesitate to come in and check it out!
I love CrossFit, and this gym started with awesome original owners and has moved forward with excellent leadership and coaching, as well as a strong community of members! I'm one of the original members here. I enjoy the variety of training/programming we receive and I can't emphasize enough how much I enjoy the supportive community. I have stopped putting limits on myself in CrossFit, and it has translated to all aspects of my life. I'm physically able to do things now that I was never able to accomplish in my twenties. Don't hesitate, just do it! You owe it to yourself and your family!
I joined because I wanted more of a community than what I found at a big gym, and a friend of mine told me that Armor Athletics would be a great fit. I enjoy having a strong body. I love knowing I'm capable of anything athletic that comes up in my day. The thing that keeps me coming back are the relationships. I would not maintain the same level of cardio and strength training on my own. I've learned that I'm capable of being stronger than I thought I could be, and that I wasn't as healthy as I thought I was when I attended a big gym. I keep getting younger because of CrossFit. Armor Athletics has the best coaches, great equipment, and an encouraging community that will become your friends. You'll see changes in your body that make you proud of yourself and build confidence.
The workouts are great and everyone is very welcoming. Even if I can't make it in, Zach sends me some workouts that I can do at other times so I don't lose any progress I've made. It's a great gym with great people!
I enjoy not having to decide what type of workout to do, I just have to show up. Working out with others in a class setting is motivating and helps keep me accountable. Since joining I have learned a lot about patience. Taking care of yourself is a lifelong journey. The commitment to being healthy is forever. You will learn how incredibly capable you really are! The confidence you gain from the support and encouragement of members and coaches carries over to other areas of your life.
I joined because of the level of professionalism and credentials of the owner and staff. I enjoy the level at which they explain the why & what for every movement. I've learned that at 47, I have the strength and vision to take on other challenges such as Olympic weightlifting. Go check out other facilities, then come to Armor Athletics to see the difference...
I joined to get back in good physical condition to prevent injury in the coming years. I enjoy the challenging nature of the workouts, as well as the friendships that I've made. Armor helped me learn that I wasn't too far gone for a comeback.
I really enjoy the camaraderie, friendly competition, and great support between members. It's like a second family. I've learned that I am a lot stronger than I thought I was, and it is possible to continue to workout while rehabbing an injury with coaches who can help you heal and progress.


















The moment you walk through the doors of Armor Athletics you will be inspired to work harder and believe in your ability to accomplish your goals. Our experienced team and encouraging community will help you move with a purpose and keep you consistently coming back for more.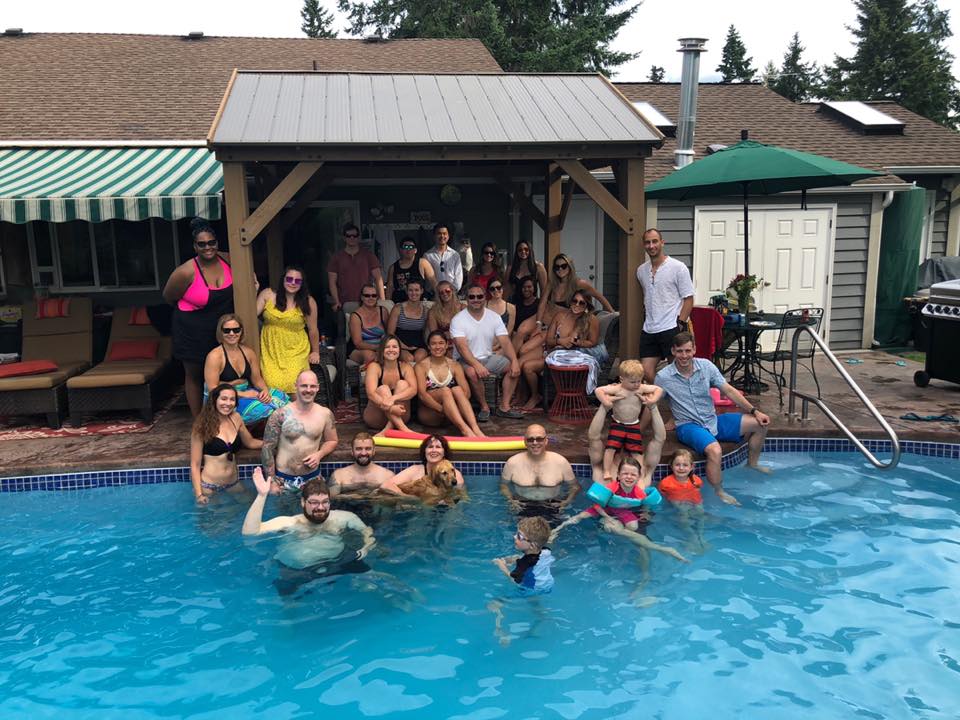 We work hard together to accomplish our goals and support each other through life. Our diverse community consists of first responders, stay-at-home moms, small business owners, seniors, teenagers, and more. We look forward to welcoming you to Armor!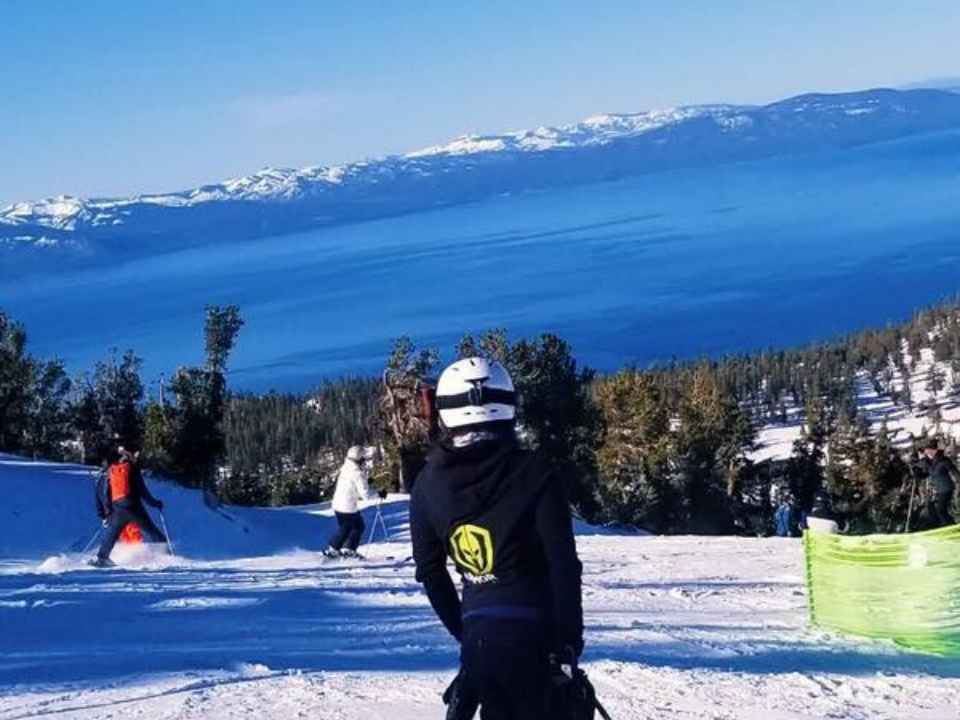 We value our members and want to provide every possible opportunity to help you succeed. We offer several opportunities to help you stay connected and further your knowledge through the resources provided at Armor Athletics.