Team of Expert Coaches
Armor coaches are dedicated to helping you safely and effectively accomplish your goals in an engaging environment. All of our coaches have several years experience participating in CrossFit and coaching others. Each coach has completed an extensive internship designed to take full advantage of the experience and knowledge of our in-house Doctor of Physical Therapy, Zach Rynders.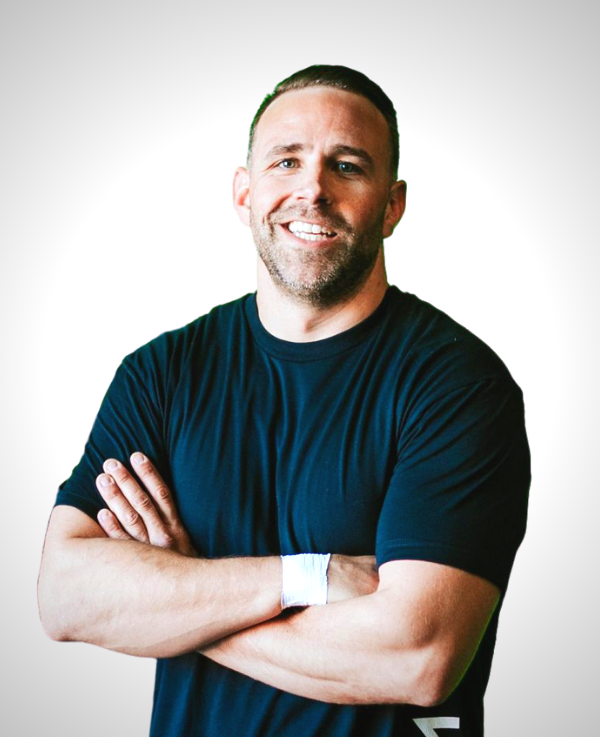 Owner + Coach
Joe Stewart
CrossFit Level 2 Trainer
USAW Level 1 Coach
Adaptive and Inclusive Trainer
I started my CrossFit journey at Armor Athletics because I needed a sense of purpose in my fitness. I was immediately challenged and encouraged by the coaches & members. I thrived off the healthy competitive nature and accustomed to that from my time in the military. Shortly after I decided to become a coach since I have always been passionate about instructing and the development of others and watching them achieve their goals. I have been a coach here at Armor for 5+ years and truly believe in the Armor way of health and fitness. The Armor way has enabled me to endure the rigors and prolong my professions in the military, wildland firefighting, and as a coach. As the owners, our intent is on building upon the culture and community we have forged through the years. Our coaching focus is of an endless pursuit in education, training, and knowledge while perfecting our craft to ensure we are providing our members with elite instruction and programming, to safely build longevity in strength, endurance, and overall wellness.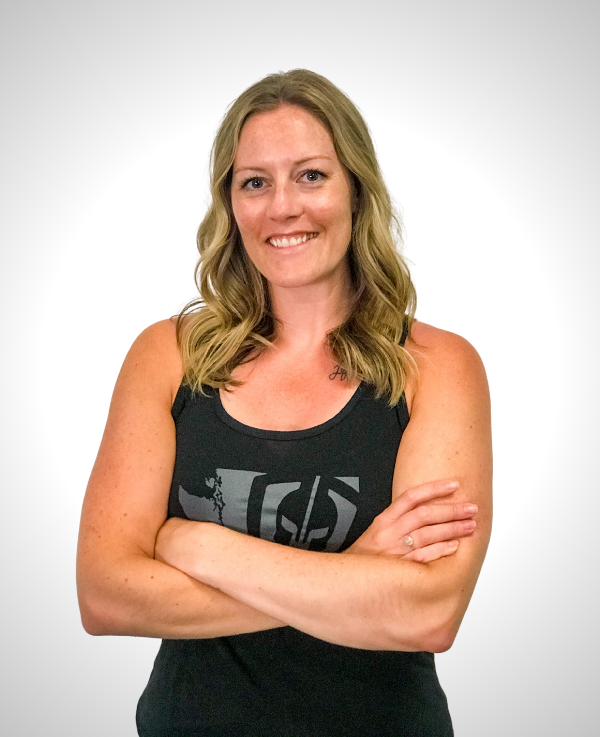 Owner + Coach
Samantha Stewart
CrossFit Level 1 Trainer
Adaptive and Inclusive Trainer
I have always had an active lifestyle and loved volleyball, swimming, running, and yoga. CrossFit was unlike any exercise I've done, and it pushed me beyond what I thought my limitations were. I gained strength and learned the importance of functional and adaptive fitness for health and wellness. I started my teaching/ coaching journey with a Yoga Instructor (200RYT) Certification in 2018 and went on to complete my CrossFit Level 1 Certification. My husband, Joe, and I were provided the opportunity to become the owners of Armor after several years of membership. Our mission and vision includes continuing to provide exceptional coaching for our members and cultivating an inclusive environment. We want to support and guide our members to help them be the best version of themselves. I'm very grateful to be a part of the Armor Family!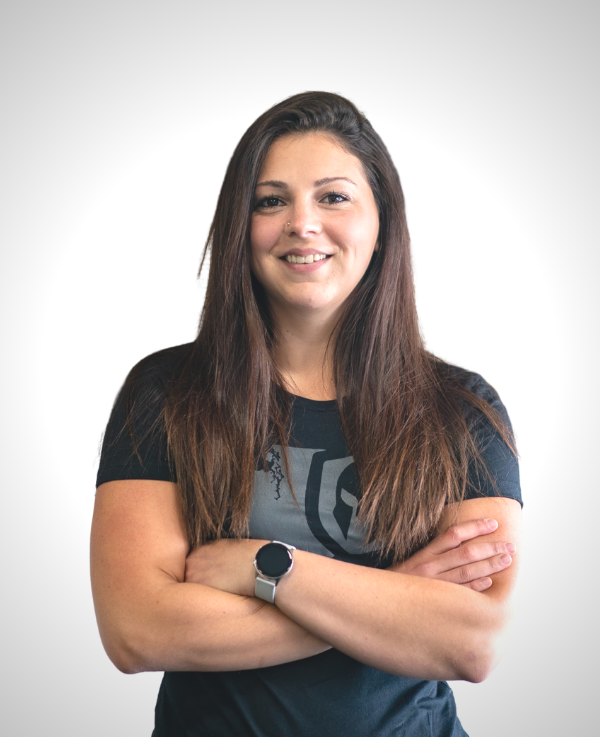 Coach
Jess Kimball
CrossFit Level 2 Trainer
USAW Level 1 Coach
Coach + General Manager
Adaptive and Inclusive Trainer
I was always an active kid, participated in sports and grew up on a farm, helping in the fields hauling hay bales or moving lumber. I was introduced to crossfit by a friend that knew I enjoyed physical fitness and intensity. After my first class I was hooked. On fitness, of course, but also showing up everyday to a community that encouraged you to do things you never thought your body could do. After years of participating in crossfit and learning so much about the body and the importance of functional fitness and health, I was inspired to share with everyone the same passion I found in crossfit years ago. I wanted to be able to help people achieve what they never imagined they could, and learn the importance and effects of moving every day has on your body in such a positive way. And in the same way I did, in a fun, energetic and encouraging community of like minded people.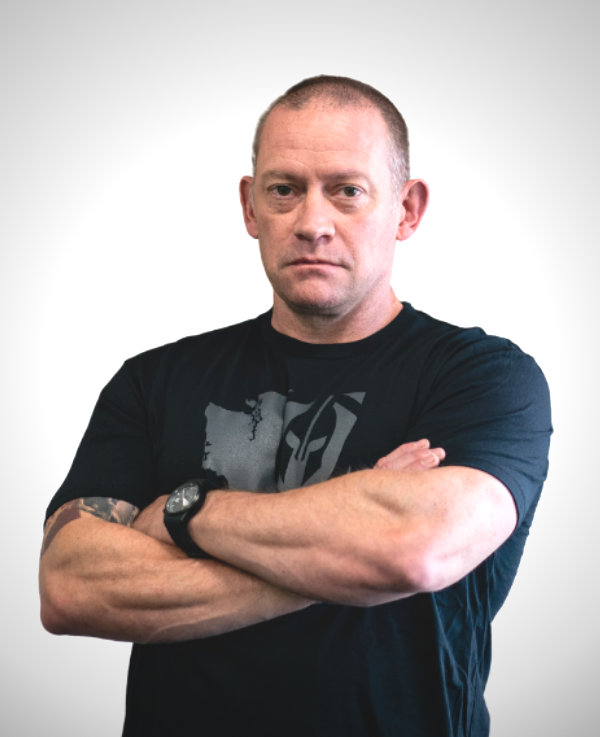 Coach
Paul Cretella
After leaving the army, where a certain level of fitness was mandatory, I just kind of kept going. Early on, I would run and do some lightweight/bodyweight stuff. I started thinking, ``How could I get more out of this?`` Get stronger. Lift more. As I age, I see fitness as a buffer against the aging process, so I will keep going for as long as I can. You don't stop because you get old, you get old because you stop. I was given the opportunity to become a CrossFit Level 1 Trainer through the fire department I work for. When I started training at the gym, the previous owner offered me the chance to coach. I found I enjoyed it and the rest is history.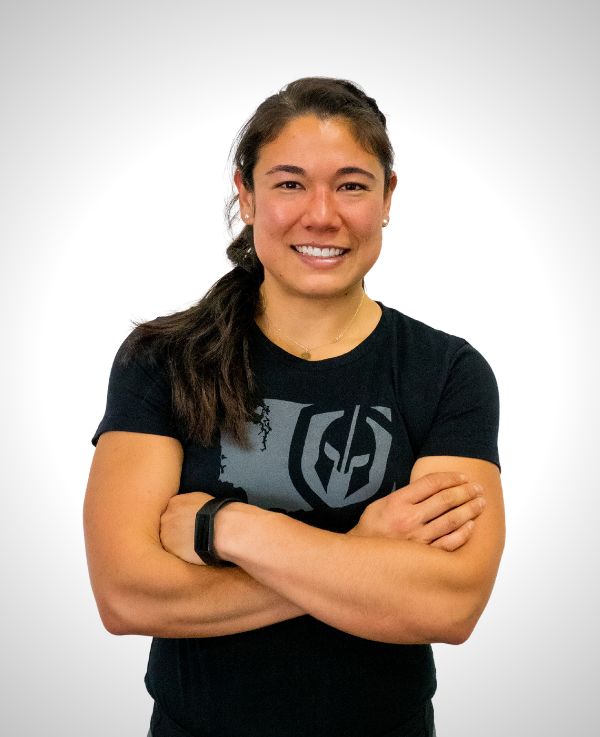 Coach
Molly Yoshikawa
To be the best teammate I can be is the core of who I am, and Armor Athletics has given me a community to thrive in this capacity. I grew up helping at the family-business' warehouse and participating in team sports, where I was fortunate enough to play softball at the collegiate level. Little did I know, my best athletic years were yet to come. I knew small tid-bits about fitness but nothing of immense value. A good friend convinced me to try my first CrossFit class at Armor, and boy, did I embrace the philosophy! The knowledge and enthusiasm were exactly what I thrived on, and the new-found push from the coaches and fellow members alike became addicting. Soon I could see changes in myself on multiple levels. I could move my body like never before, my mobility increased where I thought I was just "stuck being inflexible," I could see changes in body composition, and the best part; I had a new confidence in feeling great both physically and mentally. I became a coach because I want to pass on the experience and motivation that Armor Athletics has given me. To be the support and encouragement for people who just want to leave the day a little bit stronger and healthier. Teaching what I love is one the greatest fulfillments I could ask for.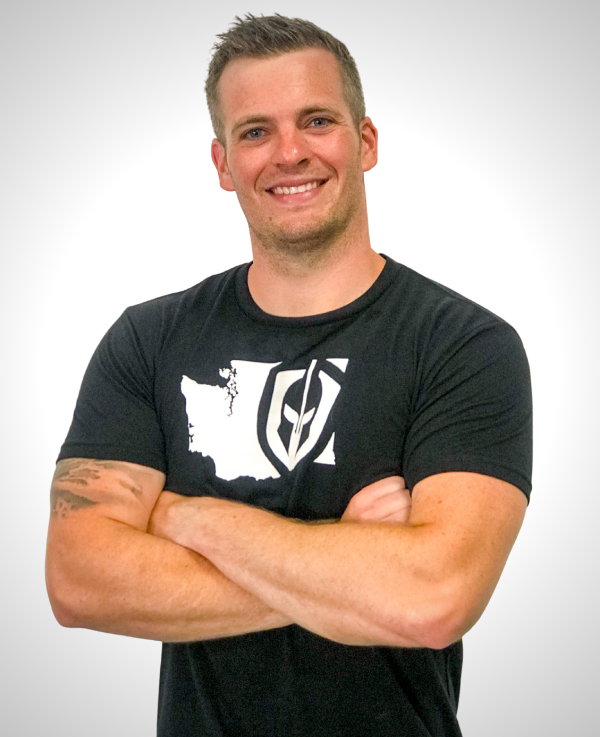 Coach
Tom Bailey
I spent my childhood in Louisville, Kentucky – riding horses, buckin' hay bales, and running around. I enjoyed being active so throughout school I played team sports as well as mountain biking and rock climbing. During my early 20's I became more interested in individual sports like running and swimming, but I missed the community and encouragement that came from the team atmosphere. Around that time, I had also begun the process of becoming a firefighter and knew I needed to be in good shape for my future career. Fortunately, I discovered CrossFit! Not only had I discovered something effective at helping me improve my strength and mobility, but I was also introduced to a great community of people who would encourage me in my life. After having been a participant in CrossFit for the past few years, I am looking forward to the opportunity to coach and encourage others in their fitness journey. My goal is to be approachable and encourage you in any way I can, not only in fitness, but also in life!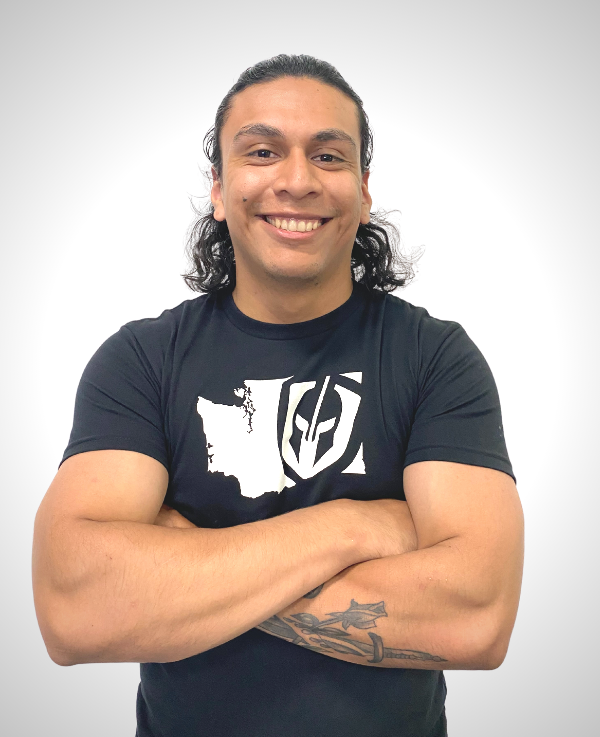 Coach
Anthony Valenzuela
Before joining Armor Athletics in 2019, I lived a sedentary lifestyle. I had back problems, poor mobility and was overweight. Starting CrossFit at Armor helped me combat the consequences of my previously unhealthy lifestyle almost immediately. With consistent training, I became faster and stronger, but more importantly, my quality of life improved. As a coach, I want to teach you how to move better and help you reach your personal goals while still learning and improving myself.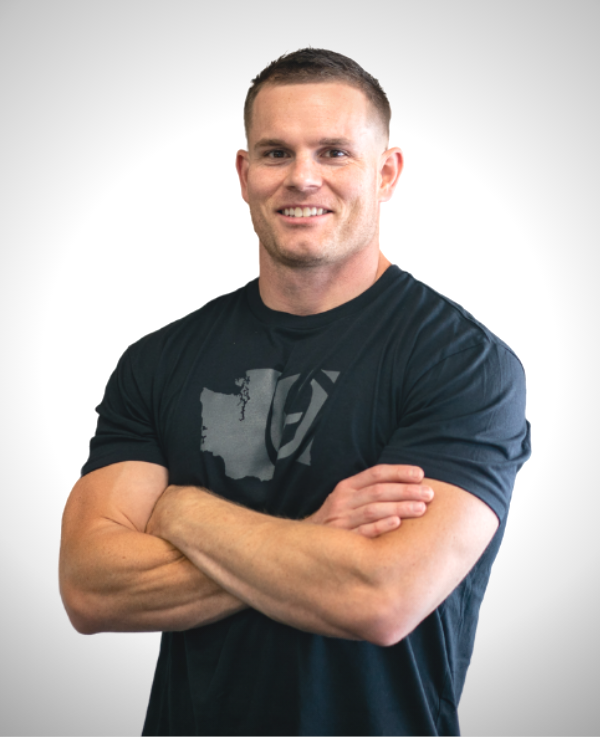 Coach
Zach Rynders, DPT
Doctor of Physical Therapy
CrossFit Level 3 Trainer
The Ready State Movement and Mobility Coach (formerly known as Mobility WOD)
USAW Level 1 Trainer
When I started college to become a physical therapist I had no plans of coaching. However, that quickly changed when I realized how much impact a coach could have on a client's life. Being surrounded by some of the best and brightest clinicians, coaches, and researchers granted me the opportunity to see the positive impact an expert therapist and coach can have. I realized if I really want to make a difference I needed to gain as much experience as possible and never stop learning. I began coaching CrossFit and weightlifting in 2011 and started physical therapy school at the same time. I did not feel qualified to be in charge of somebody else's health and fitness until I had 5+ years of CrossFit experience, competed as a national-level Olympic weightlifter, played a division 1 college sport, and had a degree in kinesiology (human movement). I still considered myself a white belt, but knew I was ready to start coaching some classes. My passion for coaching and training others grew from there. I found blending the skillset of a physical therapist and a coach provided me with the unique opportunity to teach others how to live happier and healthier lives. Helping others is easily the most rewarding thing I can do. Through education and experience, I have provided myself with the tools to do exactly that. I received my Doctor of Physical Therapy (DPT) degree from The University of Puget Sound. During my time in undergraduate and graduate school I conducted and published research on movement evaluation and injury risk assessment, exercise psychophysiology, and neuroscience. Understanding how the body moves and functions, I am able to use movement as a diagnostic tool to significantly improve performance, prevent injuries, and help individuals recover from pre-existing injuries. I diligently work with all clients on an individual basis to provide a safe and effective training regimen that is tailored to each person's current fitness levels and goals.