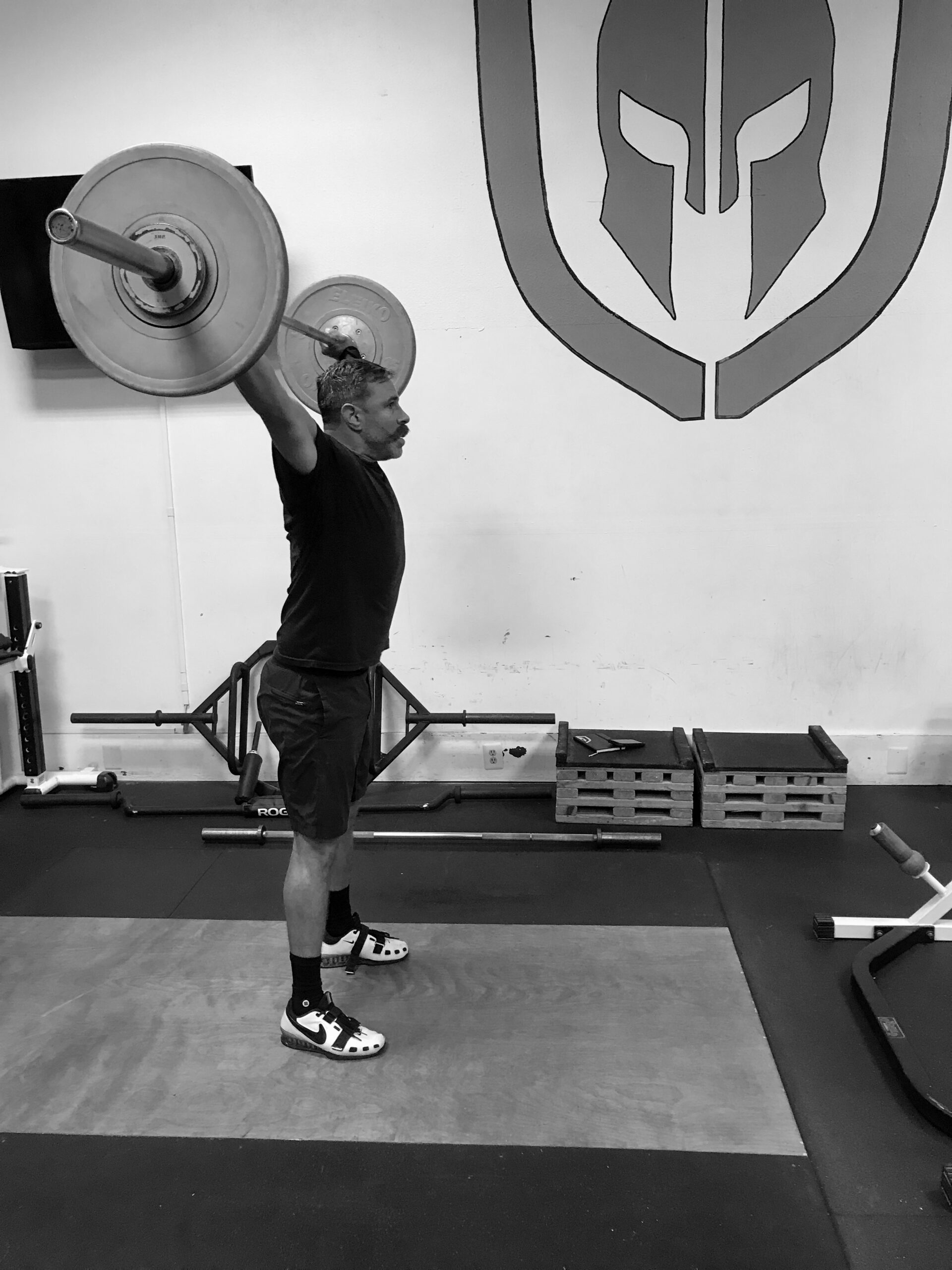 Mobility Journey with Joe Stewart – Owner of Armor Athletics
Q: When you first started CrossFit and Olympic Lifting in 2015, what was the biggest challenge you faced?
Overhead Mobility. I didn't have the overhead mobility to keep my arms overhead/ elbows locked out when I went to the bottom of a squat. I had never attempted that type of movement before, so it was new and challenging.
Q: What did you do to improve your overhead mobility, and how long did it take for you to achieve the mobility required to accomplish overhead movements?
I started by foam rolling my lats with my arms extended overhead. I also used a lacrosse ball on my pecs and multiple stretches with the PVC pipe. It took me a few months of actively working on it to achieve increased overhead mobility. However, I did notice an immediate difference after stretching.
Q: How has your improvement in overhead mobility translated to the way you coach, train, and program for Armor?
Generally, we identify a member's mobility or movement restrictions that require a little more effort and attention in our introductory On-Ramp process when a member starts at Armor. We try to identify any mobility problems and offer the appropriate methods for resolving the issue. I went from not being able to get into the overhead position with no weight to adding challenging weight to overhead movements. I can relate with people who are unfamiliar with the new and challenging movements that are often found in CrossFit and Olympic Lifting, and I enjoy helping them improve.
My own progress has impacted programming at Armor by ensuring that the warm up and cool down are both tailored specifically to targeting the muscle groups required to accomplish the movements in training each day. We are intentionally providing our athletes professionally guided, built in time to warm up and cool down effectively to prevent discomfort or injury.
We also understand some people may not be able to achieve a specific movement due to limitations or injury, so we provide scaling options to continue to build strength safely. Our team is trained to scale each workout to meet the individual needs of every member, so anyone can do CrossFit.
Q: What are the benefits of training overhead movements, and how is it beneficial to everyday life?
Holding weight overhead builds strength and stability in the shoulders, traps, obliques and supporting core muscles. All of these muscles factor into protecting the spine during lifting and rotational movements. Lifting, holding, stabilizing, and moving with weight overhead creates "time under tension", which increases strength to the joint and muscle hypertrophy. Practically, it allows us to lift or move weight while limiting the possibility of injury of the shoulders or spine, which can be complicated issues to resolve, especially as we age.
Q: What is your favorite overhead movement?
I really enjoy split jerks and overhead lunges.