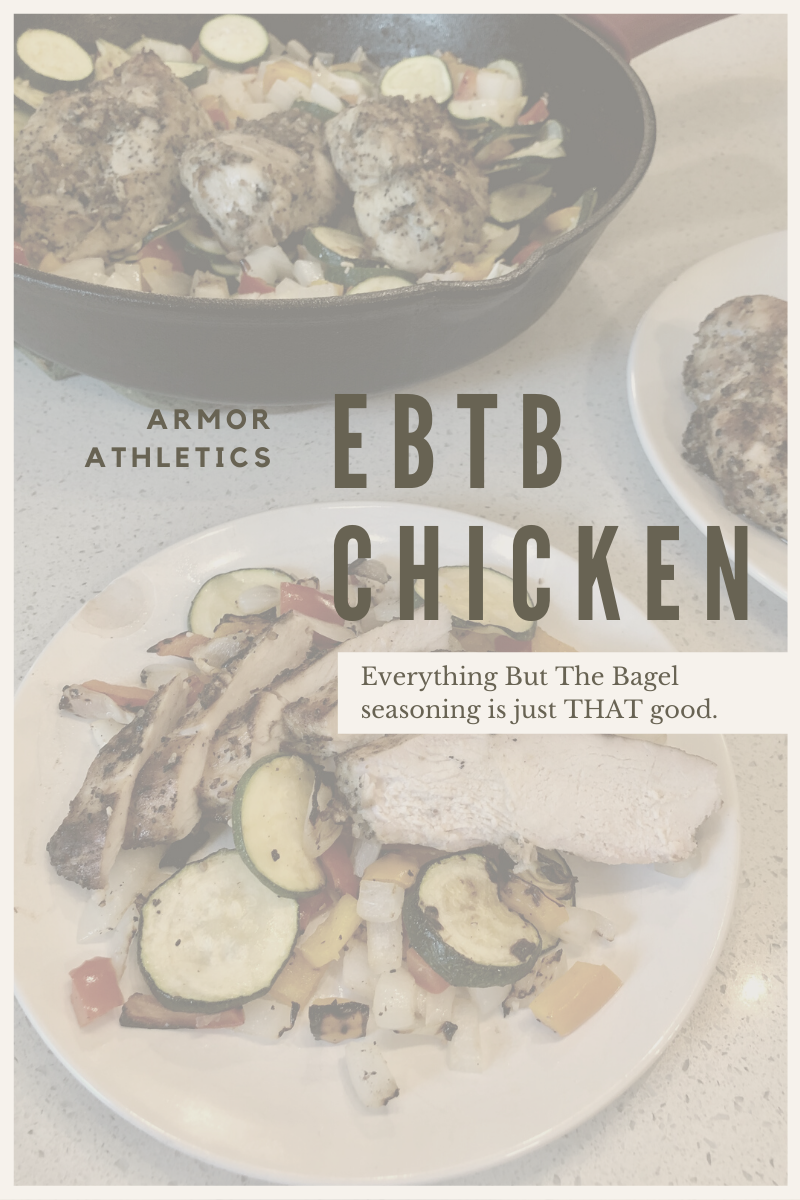 Eating Well – EBTB Chicken
Chicken is a great way to add protein to your diet, but it can be challenging to add new flavors and enjoy chicken in new ways. Try this recipe to add some variety to your weekly rotations.
This recipe was originally made with chicken wings, however, I found that this glaze is a quick way to add flavor to any cut of chicken or pork. Try it with chicken thighs or pork chops. Get creative and enjoy!
Adapted from: Everything but the Bagel Chicken Wings
*Originally found on the Whole30 Recipe Instagram account (@whole30recipes). Highly recommend this account for healthy inspiration!
Ingredients
2 lbs of Chicken Breast
2 tablespoons mayo
2 tablespoons Dijon mustard
2 tablespoon olive oil
4-5 tablespoons Everything But The Bagel season (Trader Joe's!!)
Steps
Place chicken into a zipper storage bag
Mix the remaining ingredients in a small bowl
Add mixture to the chicken and seal the bag
Shake well to evenly coat the chicken
Allow chicken to marinade in the refrigerator for at least one hour
Cooking Options
1. Grill
Super simple! Just throw on the grill and cook both sides evenly until chicken temperature is 165.
2. Pan Roasted
Preheat the oven to 400 degrees. Preheat a cast-iron skillet with about a tablespoon of olive oil. Place marinated chicken in the pan and brown all sides. When sides are browned, cover pan with tin foil and place in the oven for 45 minutes or until chicken has an internal temperature of 165 degrees. Remove foil for the last 20-15 minutes of baking. At this point, you could add any veggies to the pan and roast them along with the chicken for the remainder of the time.