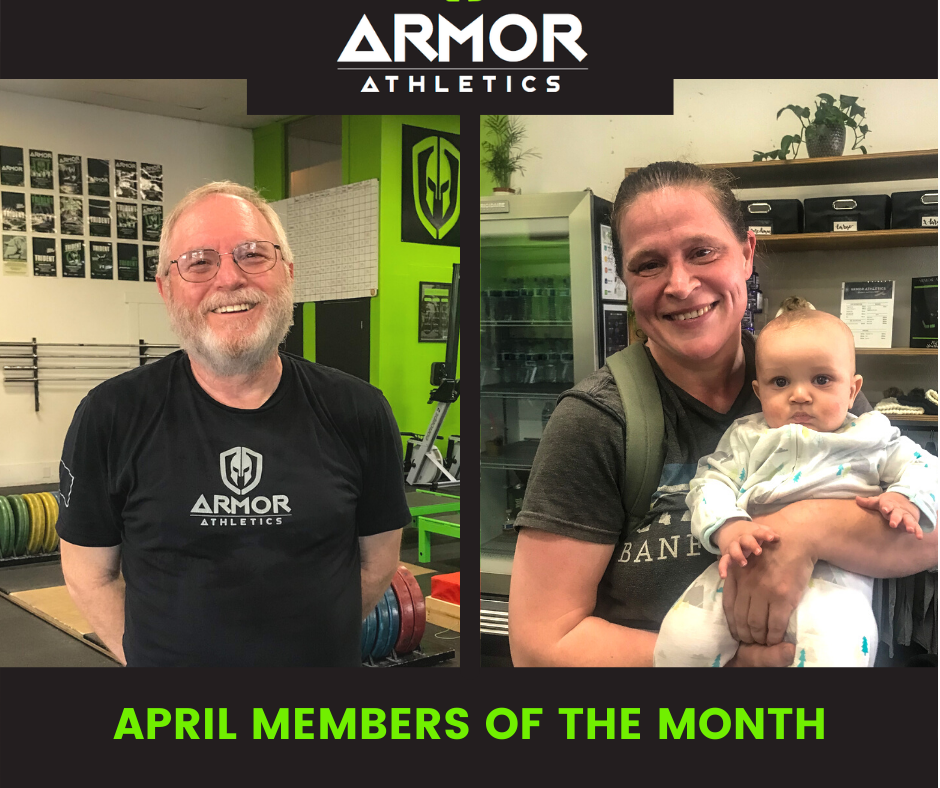 April Members of the month
We have some amazing members at Armor! To recognize and celebrate each other, we've decided to have a different coach each month pick two members they'd like to highlight. The coaches will express why they're choosing the members and we'll have an opportunity to learn more about the selectees in a blog post. Thank you for being a part of our community! This month's members were chosen by Coach Paul.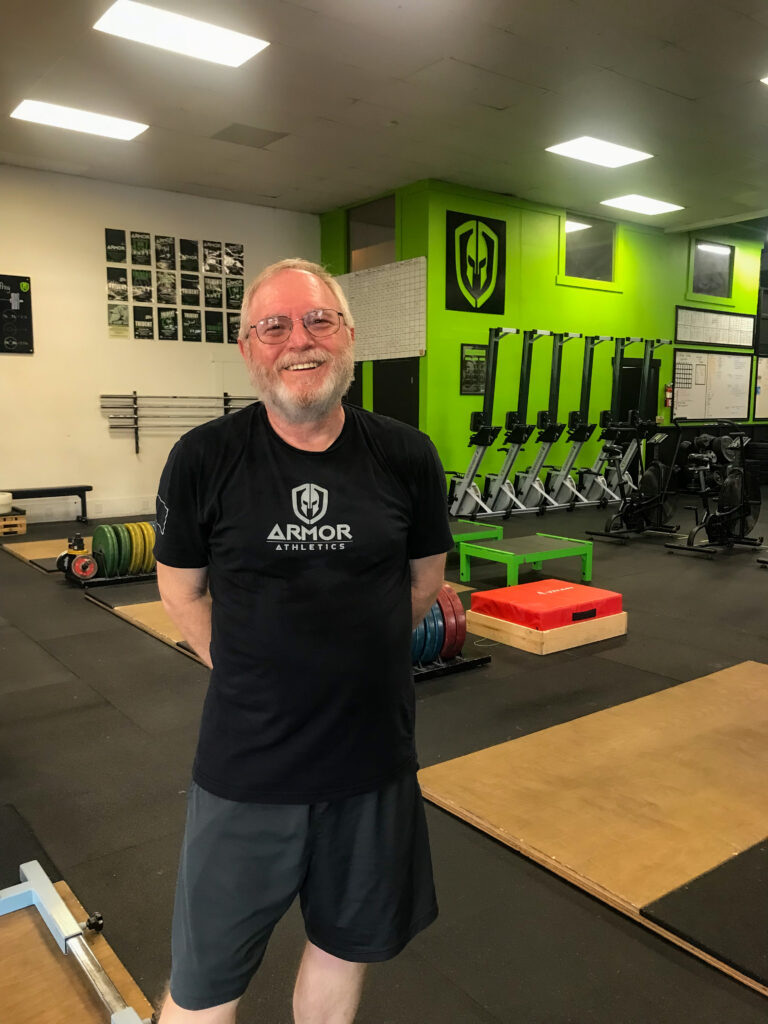 John Jacobson
John shows up consistently and puts in hard work. Despite some movement/ mobility limitations he works hard and has a great positive attitude. We are in the business of making human beings better, he embodies that concept.
Q&A
How many days a week do you come to the gym, and what are some of the main factors that draw you here?
I come to the gym three (very long) days a week. The main reasons are for my health, reducing stress, and my friends.
What have you learned most about yourself during the process of adapting and scaling workouts due to injuries or limitations? What advice would you give people who are working through similar situations?
I had to learn my limits the hard way… it's one thing to challenge yourself, but not to the point where you can't do it anymore. I stick to recovery religiously, it's taken me a year just to get back to the bar again (and I can tell) but I've improved.
What is your favorite CrossFit movement… and your least favorite?
I like deadlifts and back squats, they are my strong areas where I feel like I can excel. My least favorite are burpees, the bike, and sprinting… I prefer to pace myself.
If you could have one superpower, what would it be?
Run the 400m in less than 2 min.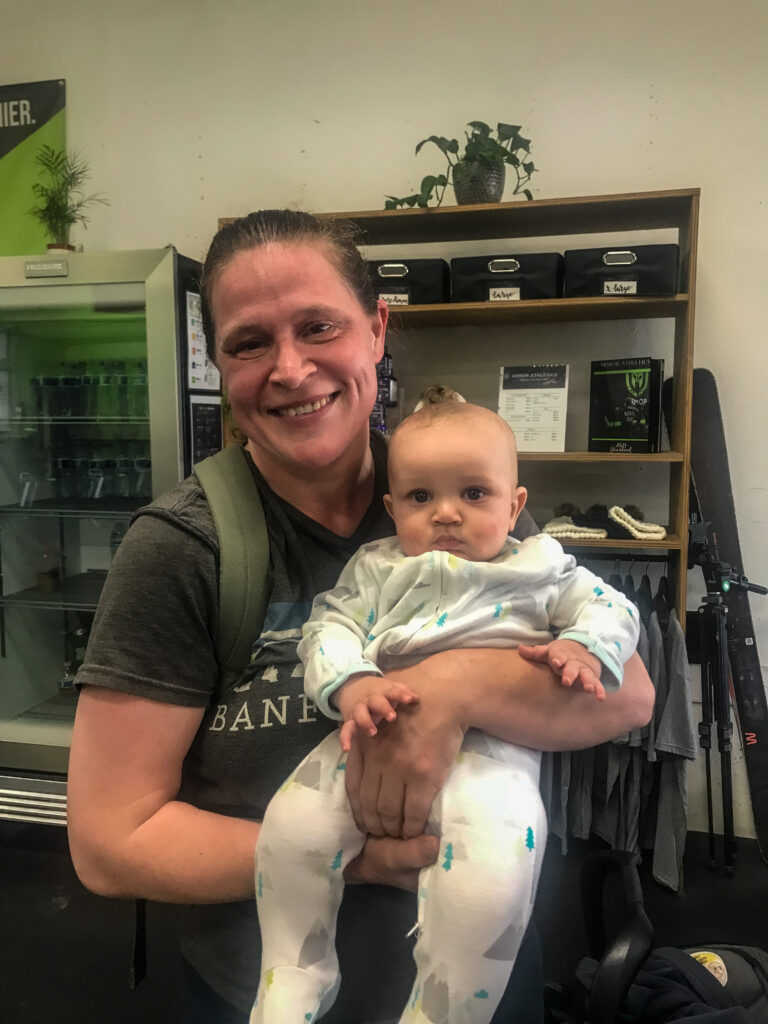 Piper Moore
Piper shows up even with a newborn. She brings her older daughter to look after the little one so she can concentrate on the task at hand. She shows great commitment to moving well and embodying the cross methodology of consistency before intensity.
Q&A
What motivates you the most to push yourself during workouts?
Staying physically strong and healthy so I can enjoy life with my family. And the goal to one day be the grandma that everyone is amazed at for being so active!
How do you think having an active lifestyle and making time for fitness impacts your family?
It helps me enjoy our time together with more energy, and I hope it serves as a good example to my kids to make their health a priority.
What is your favorite quote or saying?
Micah 6:8 He has shown you, O mortal, what is good. And what does the LORD require of you? To act justly and to love mercy and to walk humbly with your God.
What is your favorite CrossFit movement, and why?
I'm not sure I have a favorite but the various movements involving squats I credit to helping me with an injury I have struggled with for years, so I would say those because they have helped me in a tangible way.