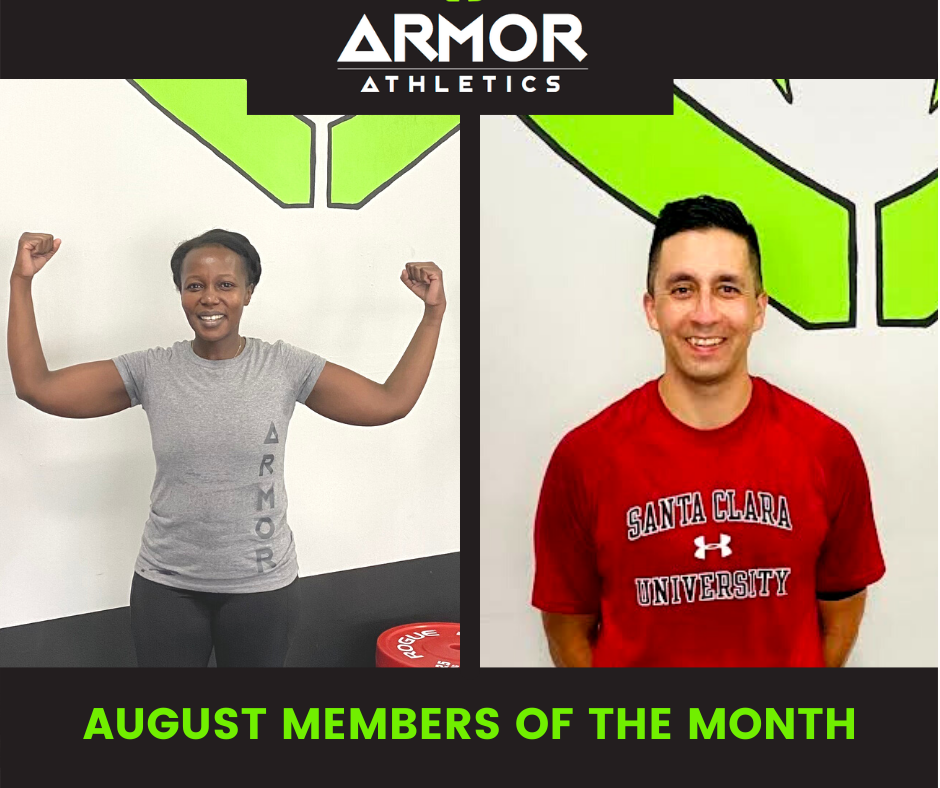 August Members of the Month
We have some amazing members at Armor! To recognize and celebrate each other, we've decided to have a different coach each month pick two members they'd like to highlight. The coaches will express why they're choosing the members and we'll have an opportunity to learn more about the selectees in a blog post. Thank you for being a part of our community! This month's members were chosen by Coach Joe.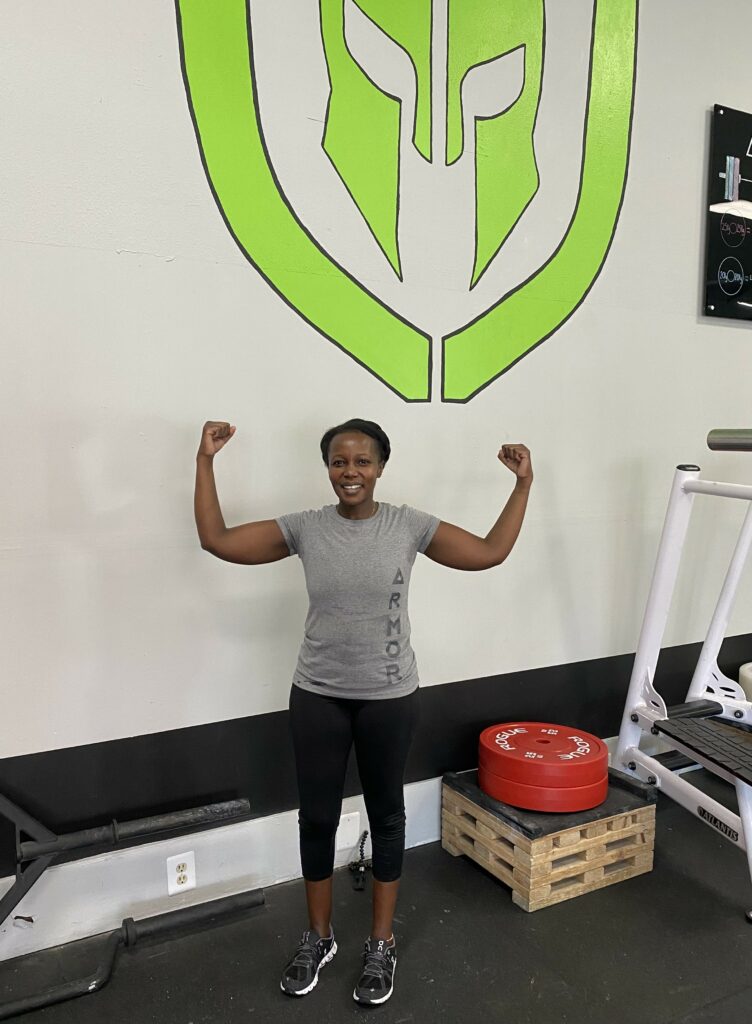 Beatrice Towett
We chose Beatrice as one of the August members of the month because she is a great member. She is consistent, engages in class, and has built relationships with other members. She has approached CrossFit the right way; checking ego, by focusing on technique, holding herself accountable to wanting to move right, and balancing that with challenging herself by increasing weight. That diligent approach has resulted in a great month for her. Beatrice consistently was hitting PRs every week in her DeadLift and Front Squats as we approached 1RMs. She finished the month off with PRs of a 175# DeadLift and 95# Front Squat. Please help us congratulate her on being selected as member of the month and doing it the Armor way!
Q&A
What made you choose and decide to continue to train at Armor Athletics?
I couldn't go to a globo gym, I did not know what to do. Loved that when I came here it was; personal, learned technique, body mechanics, and that the coaches were patient with me. It's a good community, our little village, everyone holds each other accountable, helps others out, I was able to make friends, and it's fun! Plus the coaches are great.
What are your favorite and least favorite movements/workouts?
DeadLifts are my favorite movement and burpees are at the very bottom. I would like to know who invented burpees and why?

Favorite foods to eat?
Seafood and Steak (Medium Well)
Where do you think you have made the most growth?
The ability to protect myself through technique and knowing how to do movements safely.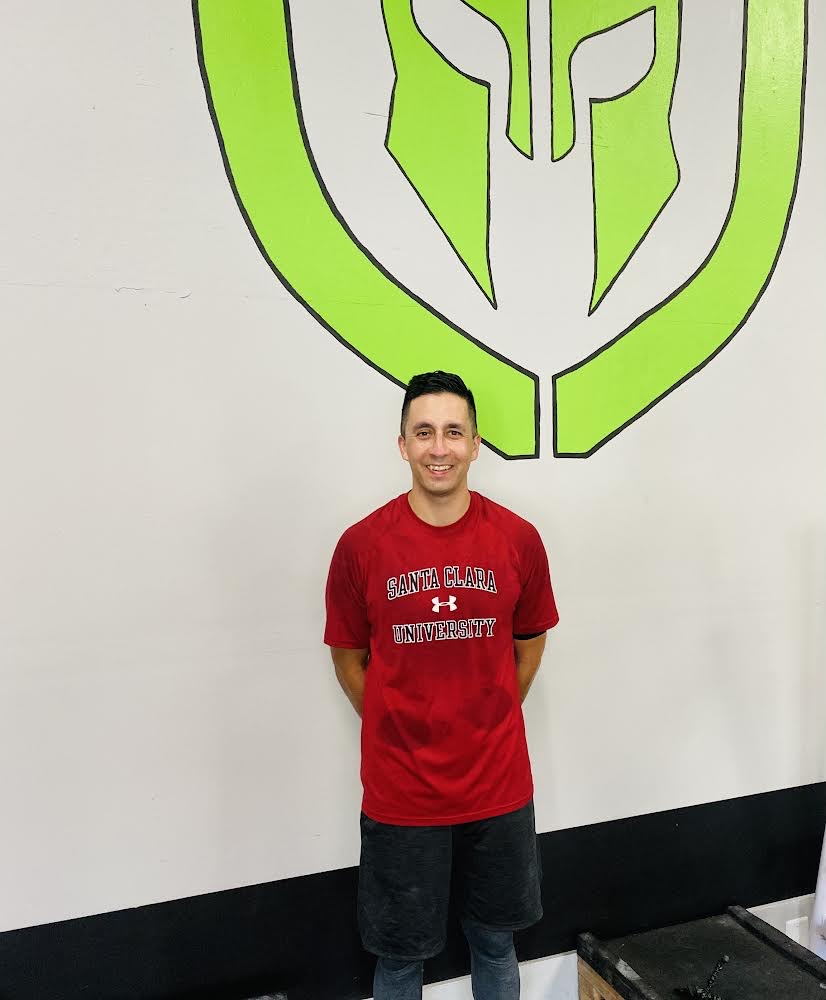 Matt robles
Matt has been a long-term member and is well overdue to be a member of the month. Matt asks intriguing questions, is always eager to learn, and improve in technique and maximize his abilities and strategies applied to workouts. He wants to do the movements effectively and efficiently while competing against others. He has a very great sense of attention to detail and is like an assistant coach in classes… willing to help others in class whether it's movements, rep schemes, or equipment. People like Matt help make us better coaches and members. He embodies the values that we ask for of our coaches; leadership, relentless pursuit in learning, and loyalty.
Q&A
What are some of your favorite types of workouts here at Armor?
A couple of my favorite types of workouts/movements are power cleans and front squats. Power cleans are great because I feel it is one of the movements where you can work on your overall strength, unlike static movements like bench press.
As a coach yourself, is there anything you have taken from the gym and applied to basketball and/or golf?
Absolutely. Every single day. Working with youth/young adults who are just getting into working out on a consistent basis, I take the detailed instruction and how to modify/scale movements into some of our workouts we do in our program. Being able to use these different teaching techniques helps me personalize a movement/lift to each and every individual in our program.
What is your favorite sport to play and coach?
My favorite sport to coach is basketball. I have been playing since I was 5 and it is the only job I have ever really had in my professional career. Well besides my teaching job to go with it, of course! Since I cannot play many sports anymore, my favorite sport to play is golf. Only one I can do without hurting myself!