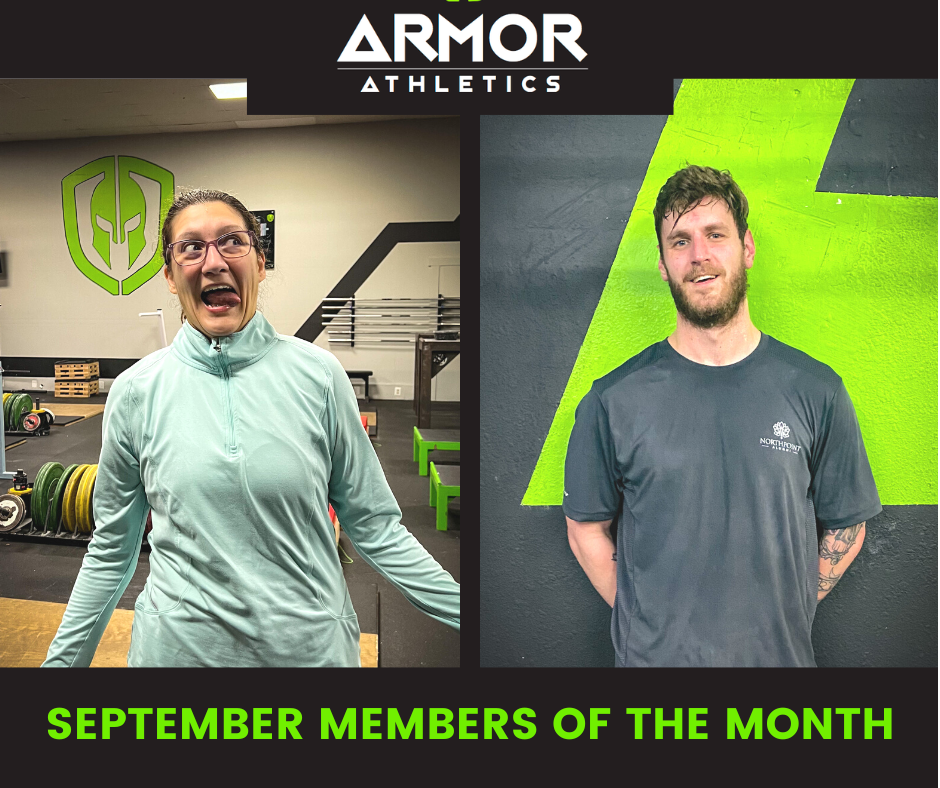 September Members of the Month
We have some amazing members at Armor! To recognize and celebrate each other, we've decided to have a different coach each month pick two members they'd like to highlight. The coaches will express why they're choosing the members and we'll have an opportunity to learn more about the selectees in a blog post. Thank you for being a part of our community! This month's members were chosen by Coach Jess.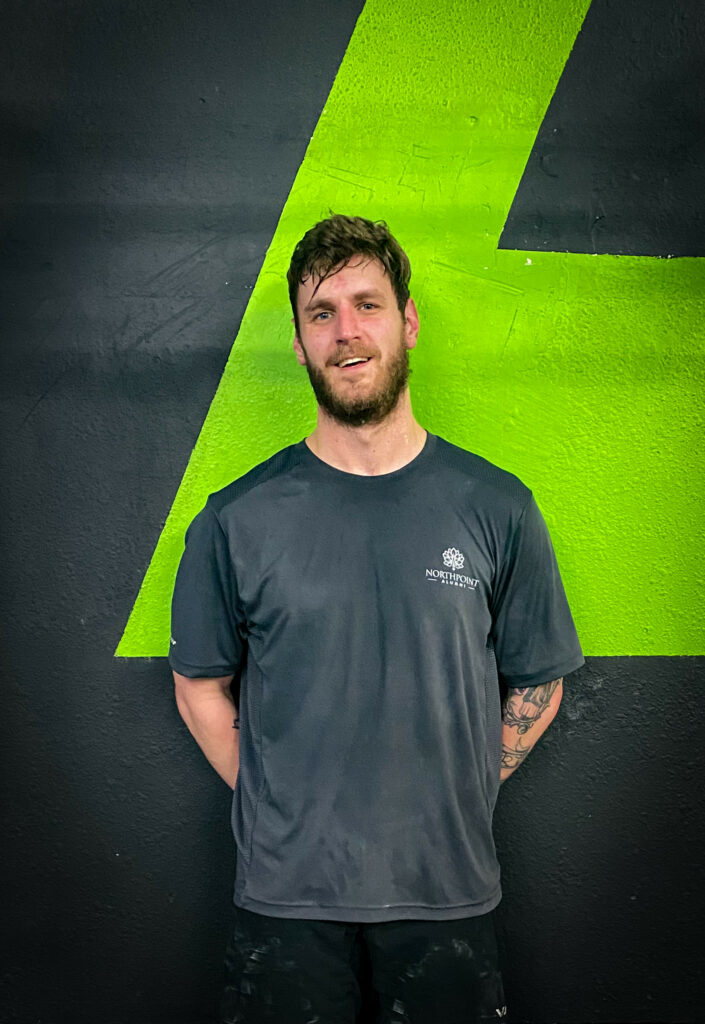 Adam Lafave
Adam is the guy you want working out beside you in class. His positive high energy is contagious and his work ethic is inspiring. After being introduced to Armor by his sister Adam has been a member for a little over a year now and in that time he has grown tremendously, always eager to learn more and improve on technique and overall fitness. He never complains about a hard workout and instead embraces the challenge while still taking care to move well and learn from coaches and those around him. More recently taking responsibility in his training by working hard on shoulder endurance and prehab every class after class. I am always glad to have his happy go get'em energy in class and can't wait to see all he will accomplish in his next year at Armor.
Q&A
What is the biggest change/ growth you have seen in yourself since you started Armor Athletics? 
Aside from strength and skill and all that, just that doing hard things is worth it. 
What is your favorite type of workout or movement and why?
Anything under twenty minutes. Really enjoy using kettlebells and obviously the usual barbell stuff. 
If you could travel anywhere in the world, where would you go and why?  
Hopefully Patagonia in the next few years. Back to Japan to snowboard. Anywhere with good snow!
When you are struggling through a workout, what things do you tell yourself to keep motivated and pushing? 
I usually let out an audible "BRUH I'M GASSED". Then in all honesty cement myself in gratitude that I'm alive and well and try to have some fun.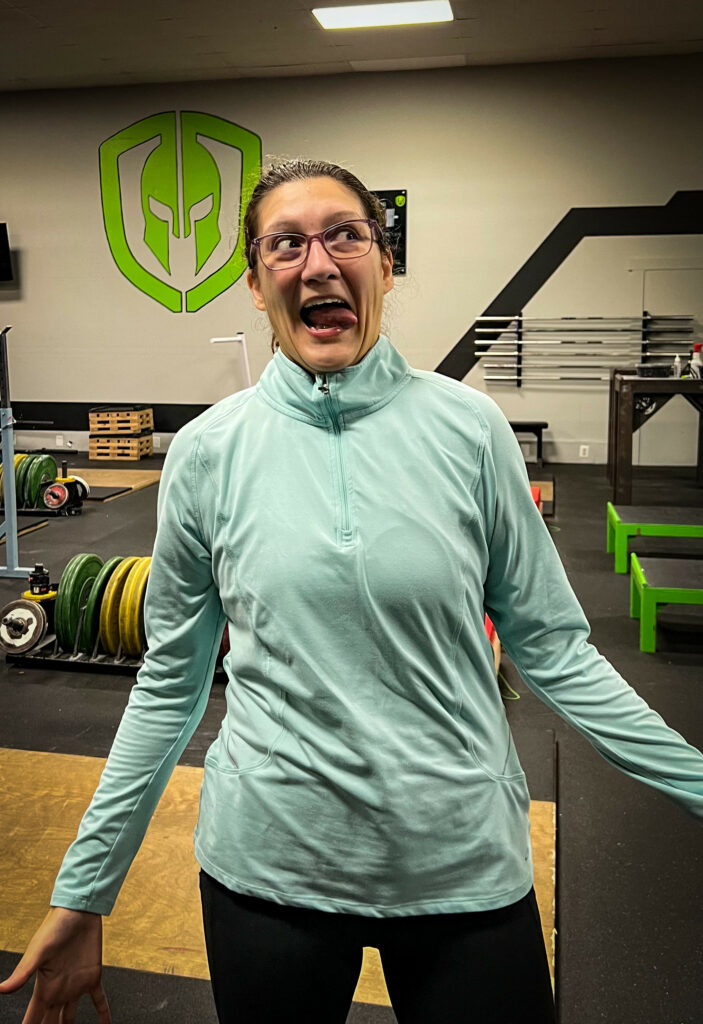 Silvia Lansburg
Silvia is the most kind, hardworking, funny person! Even committing to the early 6 am morning classes she shows up ready to move and get a great workout in before her day of work. She has shown what dedication and eagerness to learn can do in her short time of being at Armor. She takes great care with her movement, always asking questions to ensure proper skill and technique and over the months has shown great progress in strength and fitness. Her commitment to growing has shown most recently in consistently practicing and working on getting double unders, at home and in class to now being able to string multiple together in a metcon! Her hard work and kind encouragement to the her fellow members is inspiring and I can't wait to see what she will do next!
Q&A
How has your CrossFit/ gym experience at Armor differed for you from previous/ past gym experiences?
Armor has offered personal attention, professionalism, support, a fun atmosphere, and most importantly great coaches with a sense of humor that I did not experience in previous gyms.
What is the one thing that is sure to put you in a good mood (even though we can't imagine you ever being in a bad mood!!)?

peach cobbler and an episode of The Nanny. — Oh, Mr. Sheffield!
What are some of your values, and why?
Respect is the most valuable thing that costs nothing. Aretha Franklin got it write when she sang " R-E-S-P-E-C-T
Find out what it means to me R-E-S-P-E-C-T Take care, TCB, oh"
What is your favorite, and least favorite, movement, and why?

favorite is the push jerk. It's rare to have my arms holding something above my head, unless Im trying to keep my food away from my dogs. Least favorite is the front squat. I can't help but wonder, "will this be the moment my pants rip?"