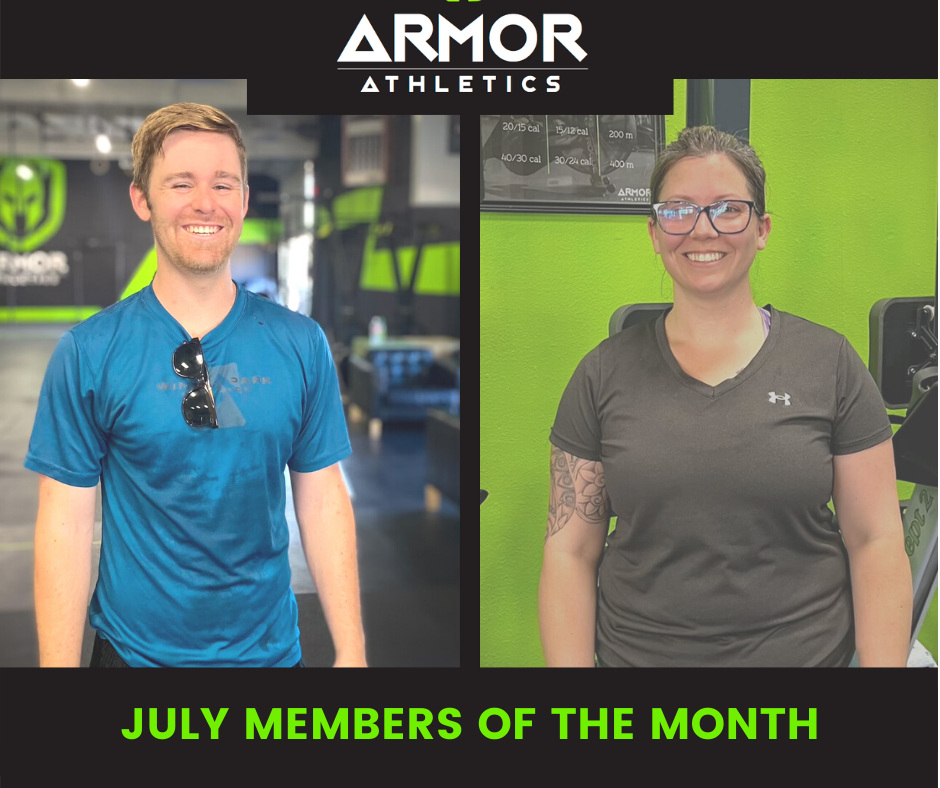 July Members of the Month
We have some amazing members at Armor! To recognize and celebrate each other, we've decided to have a different coach each month pick two members they'd like to highlight. The coaches will express why they're choosing the members and we'll have an opportunity to learn more about the selectees in a blog post. Thank you for being a part of our community! This month's members were chosen by Coach Tom.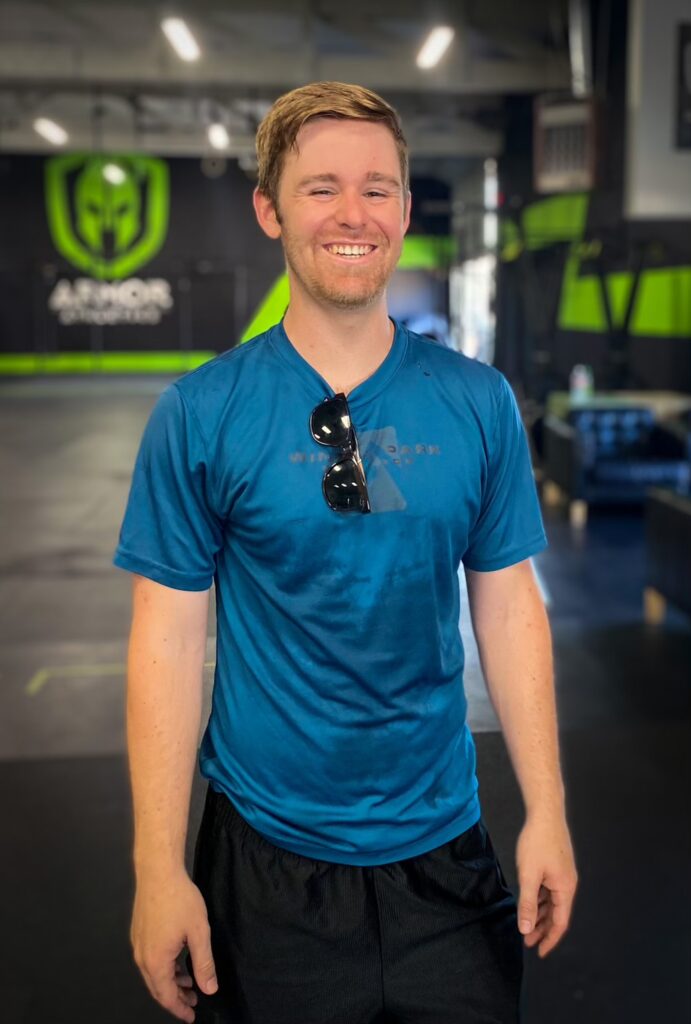 Brian DAuteuil
If you want to work out with someone who will encourage, make you laugh, and push the pace on a metcon look no further than Brian DAuteuil. Brian's always a joy to be around and works hard. He's extremely coachable and is always down to listen to 2000's hip-hop classics (a trait I find admirable). He hit his first muscle up, got married, and saw a group of his students that he teaches graduate from high school all within the last three months. Way to go Brian! That's why I've selected him as member of the month.
Q&A
What were your first thoughts starting CrossFit at Armor, and how long did it take you to feel comfortable in the environment and working your ass off?
Right away, I tried two other gyms, but felt the people were genuine here at Armor, I was looking for a community, and hopefully kicking my own ass not long after I started. 
How have your fitness goals changed the last few years, and what are you reaching to achieve currently?
When I first started, I was good at gymnastics and bodyweight movements, but not so much at barbell movements. I have challenged myself to RX and RX+ weights on Barbell in Metcons. Goals forward, maybe try Beginners Olympic Lifting Program and to get 25 DUs and BMUs.
What is one of your favorite hobbies outside of the gym?
Stand-Up Paddle Boarding… last trip was from one side of the Narrows to the other. I want to keep trying to go farther around Tacoma. 
What movement or workout do you enjoy the most, and why?
Burpees & Pull-Ups… "cause I'm good at them." I did a lot of CrossFit workouts at home during the pandemic and it helped to prepare me for starting CrossFit at Armor.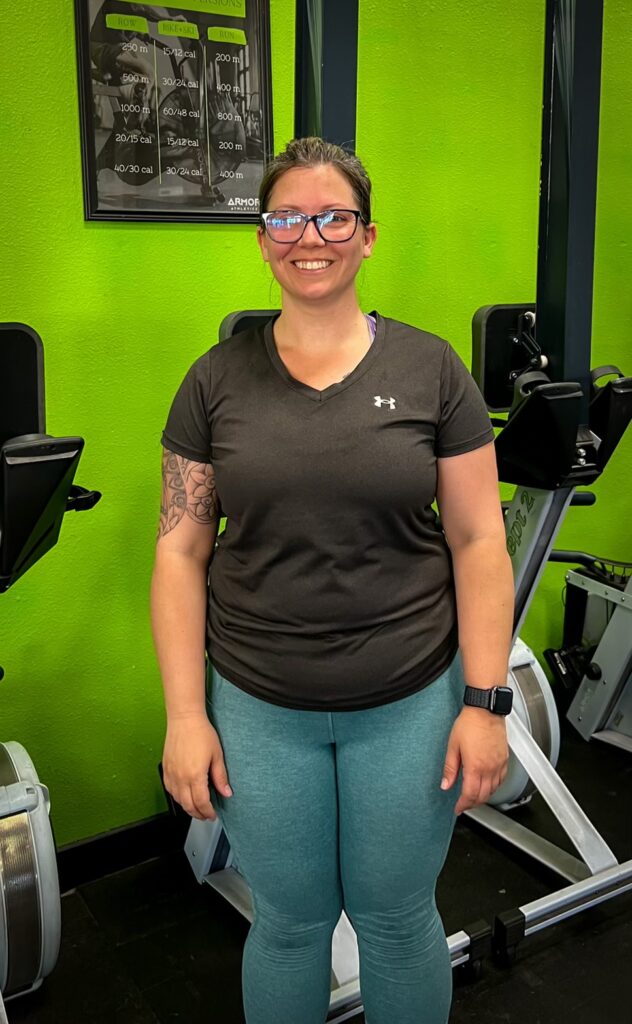 Sarah Paschall
Over the last few months, Sarah has grown and shined as an athlete! She is extremely humble, hard-working, and excited to improve and grow in her fitness. Not only will she push herself with a smile on her face, she will be strategic in how she approaches her form and pace in workouts. She has shown humility in scaling weight, but tenacity in attacking workouts! Sarah is an absolute joy to coach and it's been wonderful to see her growth!
Q&A
What led you to choosing to do CrossFit, and having Armor as your gym?

My best friend got me into CrossFit. She left WA and I lost my motivation. Then I moved to Tacoma and decided I needed to meet new people and thought CrossFit has a good community and would be the best way to go. My first day coming to Armor I explained that I didn't know anyone in Tacoma and was immediately invited to the Rainiers game. I was hooked from there. I came to a few classes and decided this is the community for me.
When do you feel your strongest?

When I am pushing myself at the gym and adding weights to the bar!
When you feel like you can't physically push anymore, what do you tell yourself?

I tell myself to keep moving. Slow down, take off weight but keep moving. Finish what you can. You won't die.
What is one thing you do everyday that brings you happiness?
Accomplishing my to do list. I make a new one everyday and set reasonable expectations to get it finished everyday.