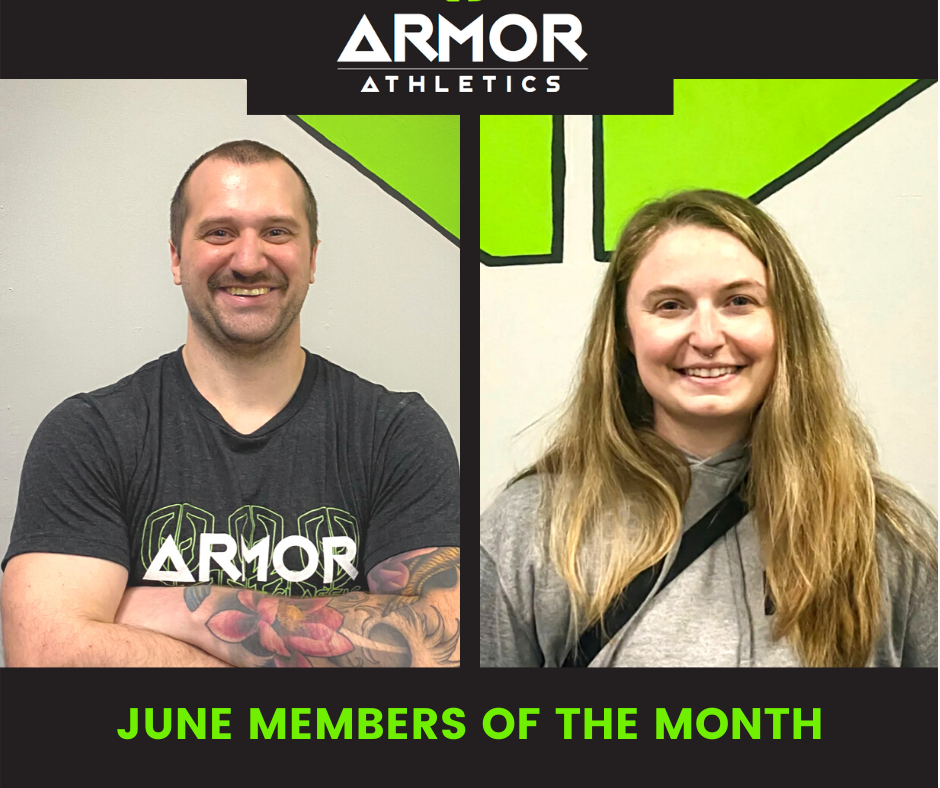 June Members of the Month
We have some amazing members at Armor! To recognize and celebrate each other, we've decided to have a different coach each month pick two members they'd like to highlight. The coaches will express why they're choosing the members and we'll have an opportunity to learn more about the selectees in a blog post. Thank you for being a part of our community! This month's members were chosen by Coach Molly.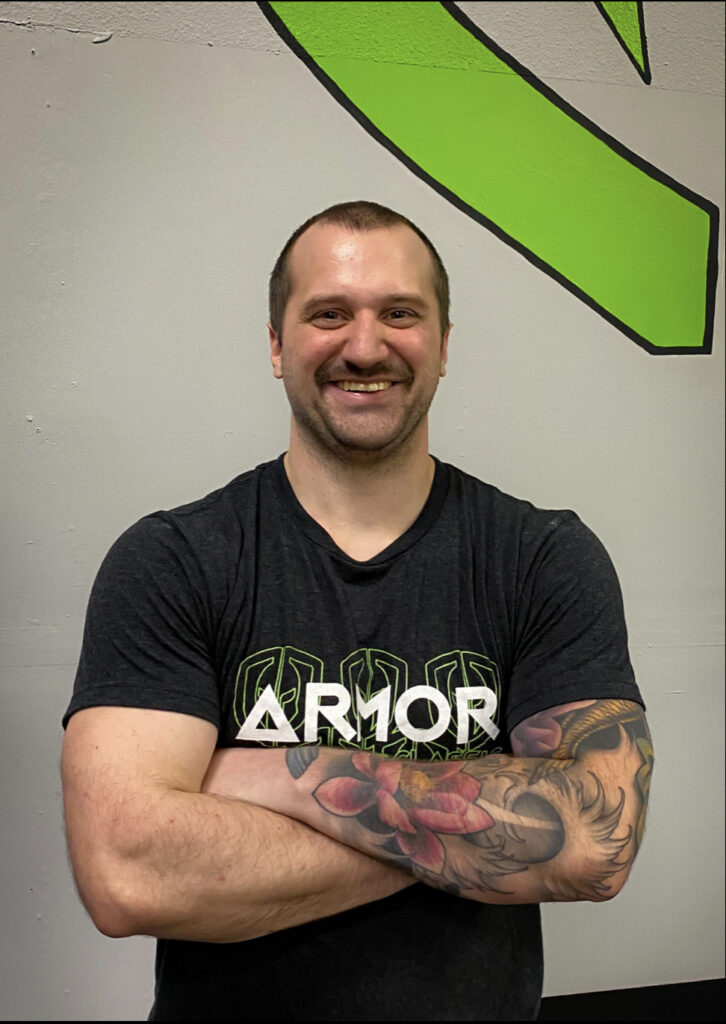 Matt Fuller
Q&A
What are the biggest changes you've experienced having CrossFit a part of your lifestyle?
Having that competitive edge back in my life, even if it's just trying to beat my lift from a month earlier. It's nice to constantly try and push myself to be better each day.
What is the most challenging (but fun) CrossFit or Olympic Lifting movement to you, and why?
The snatch. I feel like it's extremely hard to perfect but every now and then you hit that one perfect rep.
When did you determine that Armor Athletics was the right place for you? And why?
From the very first workout. Its nice to just show up and crush whatever is on the board instead of me thinking of something to do. The best part is the amazing armor community though!
Does having a glorious mustache make it easier to crush the workouts?
Of course! I feel like I can hit a PR everyday.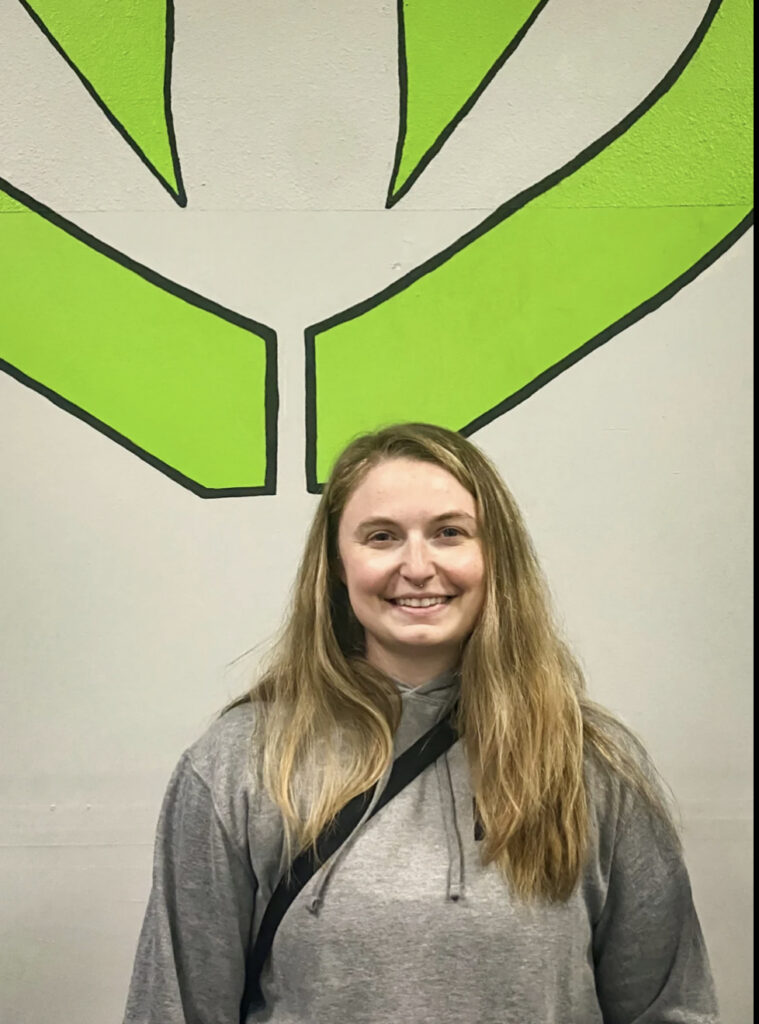 Kaylee Guetle
Q&A
What was your fitness/ CrossFit background before becoming a member at Armor Athletics? And what's the biggest difference(s) you've experienced?
I've always been active.. lots of sports in high school, picked up weightlifting in college and continued with it for years. Took a break from exercising for a year or so and decided to try Crossfit for the first time in August 2021, liked it for the lifting component. I think the biggest difference I've noticed since joining Armor is that the coaches are really open and helpful when you need a different movement in a workout. I was really excited when Armour started offering the beginner OLY lifting classes because I felt like I had good baseline knowledge but needed some extra coaching to start doing the OLY workouts.
When do you feel your strongest?
After a workout or after a therapy session

(mental health is important)
What "fitness" goal(s) are you actively pursuing, and do you feel supported in reaching them?
My goal lately has been to balance my "go hard, all the time, every day, and do everything perfect" with moving and exercising because I want to and it feels good in my body. Also, I'd like to be able to do at least 1-2 strict pull ups by the end of the year.
What never fails to put you in a great mood?
Dogs, dog videos, pictures of dogs, stories about dogs, everything dogs .