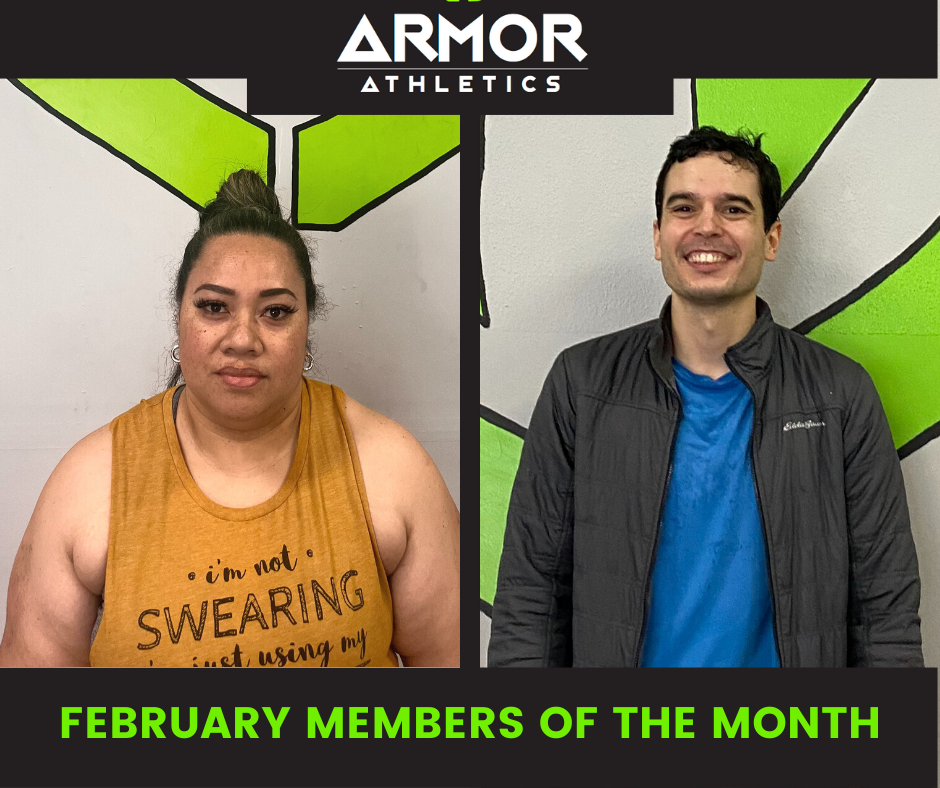 February Members of the Month
We have some amazing members at Armor! To recognize and celebrate each other, we've decided to have a different coach each month pick two members they'd like to highlight. The coaches will express why they're choosing the members and we'll have an opportunity to learn more about the selectees in a blog post. Thank you for being a part of our community! This month's members were chosen by Coach Joe.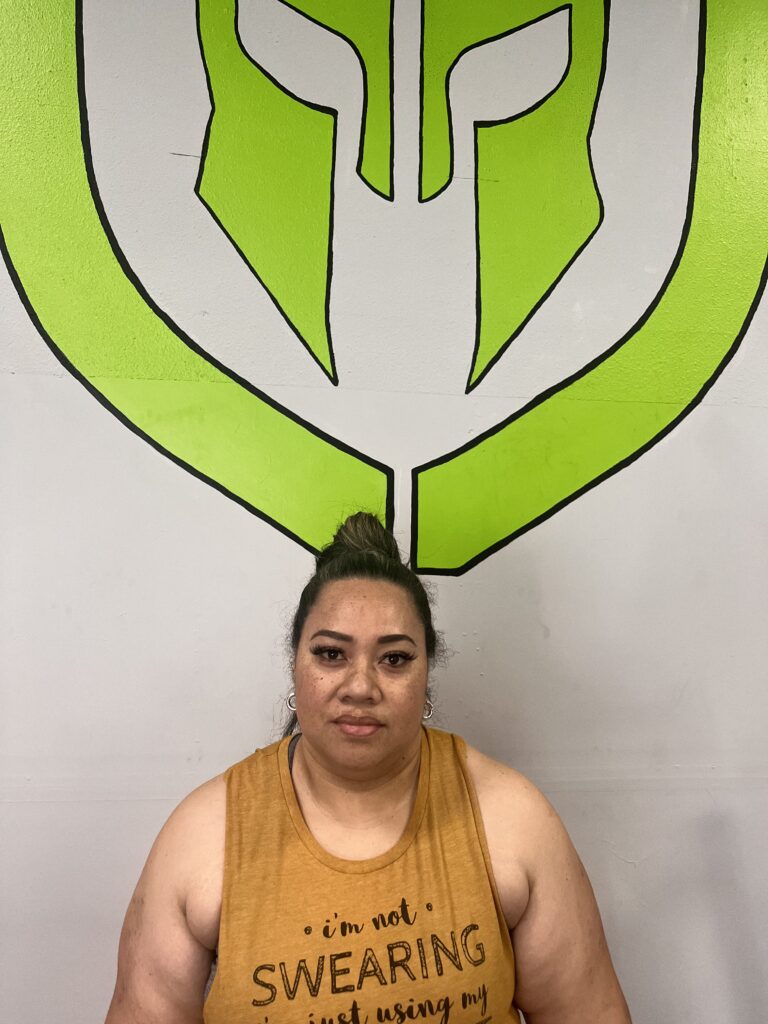 Luisa K.
Even though Luisa is pretty new to us her impact is felt. She is such a positive influence on everyone in class. She has a great attitude, cheers on, and hypes up other members. If you have attended a class with her you know she will sometimes yell. She is strong and at times has residual power left over, she yells to release it. She has been a great addition to our Armor community. She even loves any workout with Man-Makers (hahaha). Congrats on being selected and keep up the good work.
What have you accomplished as an Armor member?
My most proud accomplishments in the gym has been focusing more on my forms and listening to mybody. I'm also proud of myself when I push through the workout and try to finish every WOD even if I have to modify it to keep moving to the end.
What is your favorite movement?
My favorite CrossFit movement is anything to do with barbells. I love using the barbell squatting, push press, deadlift, clean, snatch, and push jerk… but definitely not thrusters (lol).
What do you enjoy doing outside the gym?
Outside the gym I love outdoor activities. My kids and I love hiking and going for adventures and trying new things. I can't wait for the weather to get warm to do all of that.
What is a random fact about you?
I've never drank or smoked my whole life!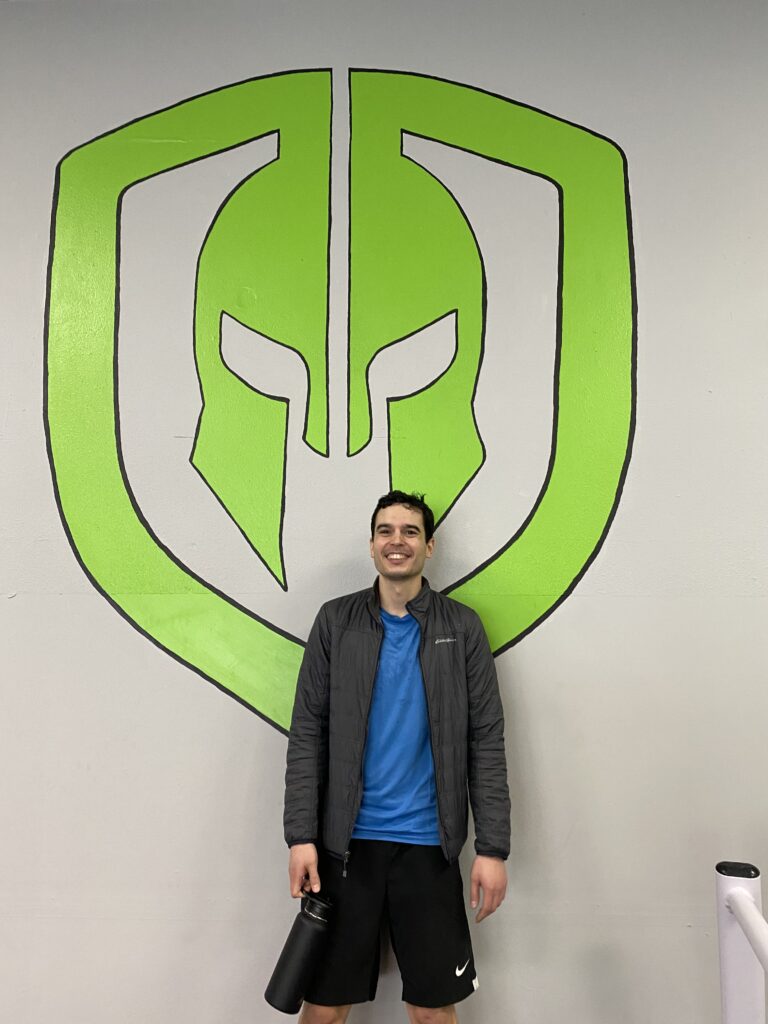 Taylor D.
Taylor started out as a Punch Card member. He eventually committed to a membership and whoa did he take off. The really great thing about him has been his approach. He was new to CrossFit and had patience and trusted the process of refining technique and not worrying about ego lifting. This last month that consistent hard work and patience has paid off immensely with barbell movements. He's been getting PRs with great technique and just achieved one of his goals doing a metcon RX. Congrats bud!
How long have you been a member and where do you see the most improvement after joining Armor?
I started coming to Armor in summer 2022 and became a member in December. Even though my body is stronger and in better shape, joining the gym has helped my mind. Not sure if it's the endorphin rush after the workouts or what, but I'm generally feeling more focused, alert and sharp. I'm also sleeping better.
What are you most proud of accomplishing?
I'm proud that I quit smoking last summer. I think the gym helped with that because I didn't want to undo progress I made at Armor. I'm also proud that I've been consistently going to the gym about 3x/week and my lifts have improved.
What's your favorite Crossfit movement?
I love the PVC pipe warmup. I have mild chronic upper back/shoulder discomfort and this warmup helps. I do similar exercises at home. It's a good warmup before getting sweaty.
What do you like to do outside the gym?
I enjoy playing tennis, walking my dogs, camping, gardening and collecting plants.
What's your favorite random fact?
Heart attacks are most likely to occur in the mornings, on Mondays, and in the winter.